This Giving Tuesday, help the Institute of Bioengineering of Catalonia (IBEC) advance a research project aimed at tackling muscular dystrophy.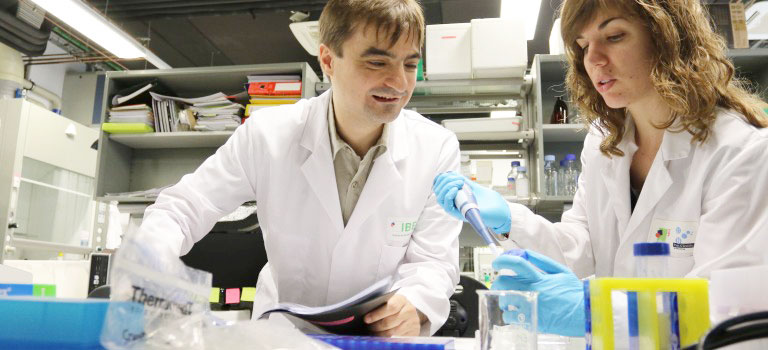 Myotonic dystrophy type 1 (DM1) is the most common form of muscular dystrophy. This progressive disability that begins in adulthood affects 50,000 people in Spain alone.
IBEC's Faster Future (#IBECfasterfuture) project in 2017, led by Dr. Javier Ramon (above), will develop a new platform – a 'muscle-on-a-chip' – that uses a patient's own cells to study their disease.
The platform will test drugs and treatments in 'real-world' conditions that match the patients' own, so that the treatments that are likely to be the most efficient and effective can be identified before being applied to the patient.
How will it work?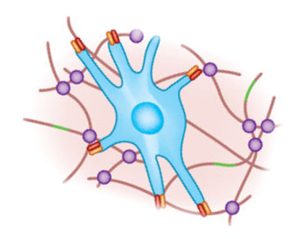 Dr. Ramon's muscle-on-a-chip project will engineer 3D skeletal muscle tissue using patients' own cells. To do this, they'll encapsulate the cells in special 3D-printed biomaterials (left) that act as scaffolds – bioactive environments that bring cells together so that they can assemble to form tissues.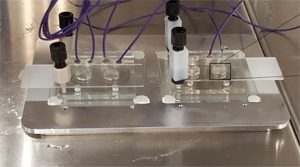 The resulting tissue will be incorporated in a microscale chip (right) – smaller than a credit card – and combined with biosensors that can measure important variables such as glucose consumption by the muscles, secretions, or insulin.
As well as modelling – displaying the evolution and processes of – the patient's disease in a personalized way, so that clinicians can understand or predict its progress, the platform will also allow the study of different drugs or treatments in conditions that mimic the body as closely as possible, identifying the ones that offer the most potential or which are most likely to be successful.
Reducing animal testing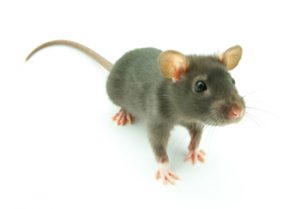 As well as offering an innovative, personalized way of tracking DM1 and testing new treatments, the muscle-on-a-chip project will also offer a more reliable alternative to animal models, reducing the amount of animal use in the lab.
There are many ethical issues surrounding animal studies, and in any case the ability to extrapolate animal model data to human conditions is limited, so serious concerns also exist regarding their biological relevance.
What can you contribute to the project?
At the moment, there are no equivalent technologies like muscle-on-a-chip in the world. With your help, we can advance the arrival of this personalized solution to able to bring it to patients as soon as possible.
The project has various phases. Our Faster Future campaign in 2017 aims to raise the 25,000€ needed to carry out the last phases of the project: equipping the chip's muscle tissue with biosensors, validating the platform and drug testing.
Our supporting partners (see right) have committed to contribute funds to help us reach our goal.
If we can raise at least 18,000€, these final phases of the project could begin in January 2018, and a prototype of a muscular tissue platform on-a-chip could be available by the end of 2019.
Please help us make this medicine of the future a reality!